[The Pioneer Trail] Build a Twins Nursery!
Howdy Pardners!
Hank & Fanny's family is growing! Help Hank build a Nursery and craft new toys for their newborns!
New Nursery Collection
New Free Gift Page Crop (Cherry Tomato)
New Crops: Cherry Tomatoes, Broccoli

We anticipate this is will be a medium term feature for most players and that the difficulty level is medium.
About Nursery: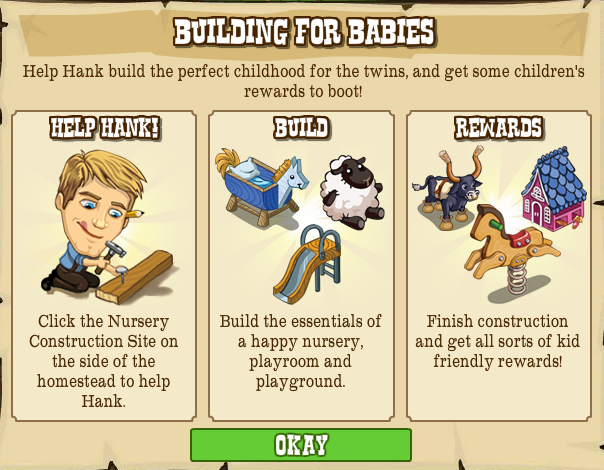 The Missions:
Mission 1: Make Room for Babies
– Harvest 30 Sunflowers
– Craft 1 Baby Proof Ram (it'll be in your inventory!)
– Finish the Nursery (Phase 1)
Reward: 450 XP, Granny's Gut Punch, All you can eat (2)
Hint: Sell adult ducks or chickens for feather padding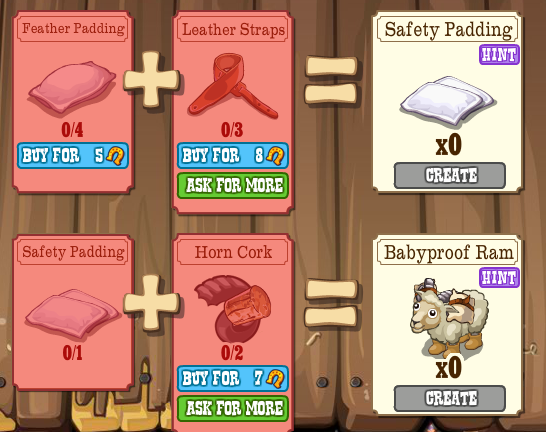 These are animals you keep after crafting!

Mission 2: Work & Play
– Harvest 30 Broccoli
– Craft 2 Baby Proof Bulls
– Finish the Playroom (Phase 2)
Reward: 950 XP, Quick Draw Quaff, Decorative Dollhouse
Mission 3: Grounds for Fun
– Tend 12 Baby Proof Rams
– Collect 30 Cool Lemonade (harvest lemon trees)
– Finish the Playground (Phase 3)
Reward: 1400 XP, Green Lightning, A Playground
Mission 4: Play it Safe
– Harvest 40 Cherry Tomatoes (on free gift page)
– Collect 20 Safety Ties
– Craft 20 Baby Proof Animals (either ram or bull)
Reward: 2200 XP, 2400 Coins, 2 Spring Riders (you can mount them)
New area on the side (changes with progress)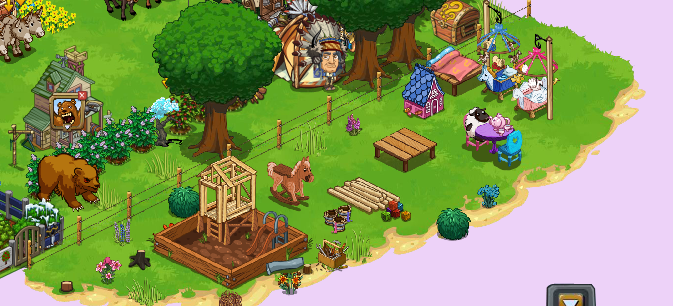 Available on the Free Gift Page: Cherry Tomato

New Crops in Market: Cherry Tomato and Broccoli

New Nursery Collection:

Tags: Broccoli, Cherry Tomato, Grounds for Fun Mission, Make Room for Babies Mission, Nursery Collection, Play it Safe Mission, The Pioneer Trail, The Pioneer Trail Missions, The Pioneer Trail News, The Pioneer Trail Updates, Twins Nursery, Twins Nursery Missions, Work & Play Mission