[The Pioneer Trail] Fanny's Baby Shower Missions
Howdy Pardners!
Bess is throwing Fanny a surprise baby shower but needs your help prepping it. Get some baby themed rewards along the way!
You must be at least level 15
There are 4 new missions
Place the Baby Shower Garden (this is not a buildable, and is a small footprint)
About Fanny's Baby Shower:
Here comes the missions:
Mission 1: Scrubbin for a Shower
– Craft or have 4 baby booties
– Clear 12 Skulls
– Send Invites for the Baby Shower
Reward: 250XP, 250 Coins, 2 Hazelnut Trees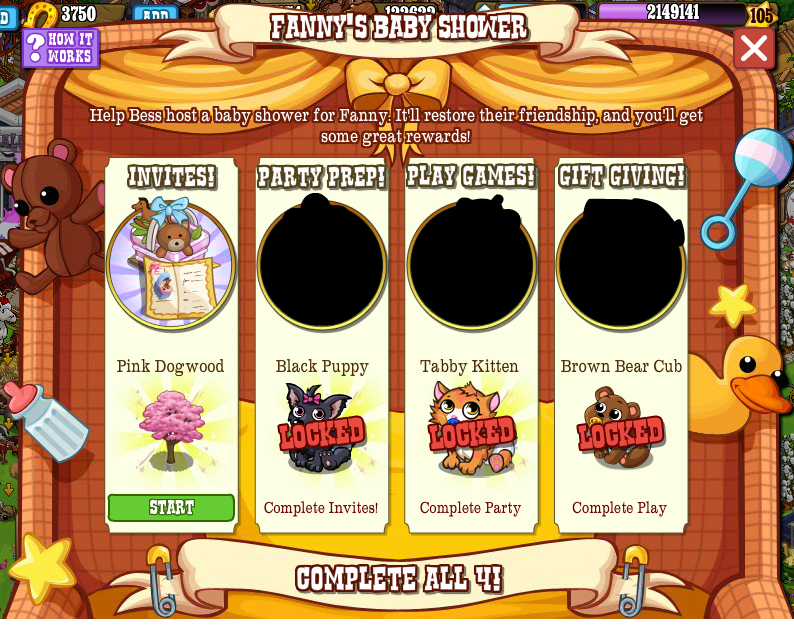 Tend Adult Geese to get stuffing.
Mini Chocolates drop from Chocolate Hearts.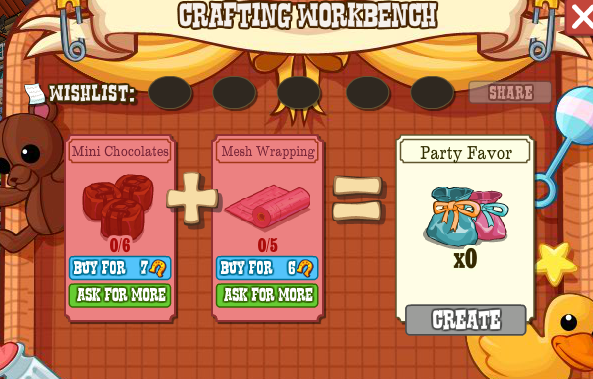 Mission 2: Bakin and Decoratin
– Craft or have 120 Choco-nut Squash
– Sell 30 Fully Grown White Peach Trees (found on Free Gift page)
– Do the party prep for the baby shower
Reward: 500XP, 500 Coins, Baby Shower Flower Crate
Vanilla Orchards drop Natural Vanilla.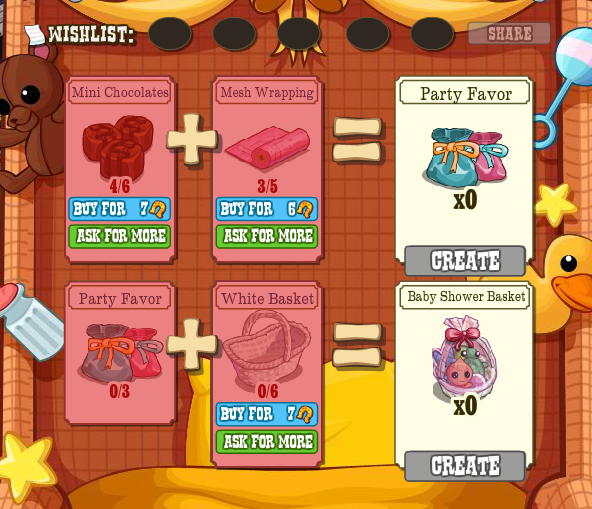 Mission 3: Party Time
– Craft 4 Chocolate Chip Cookies
– Harvest 50 Flax on your homestead
– Organize a party game at the shower
Reward: 750XP, 750 Coins, 1 Baby shower animal crate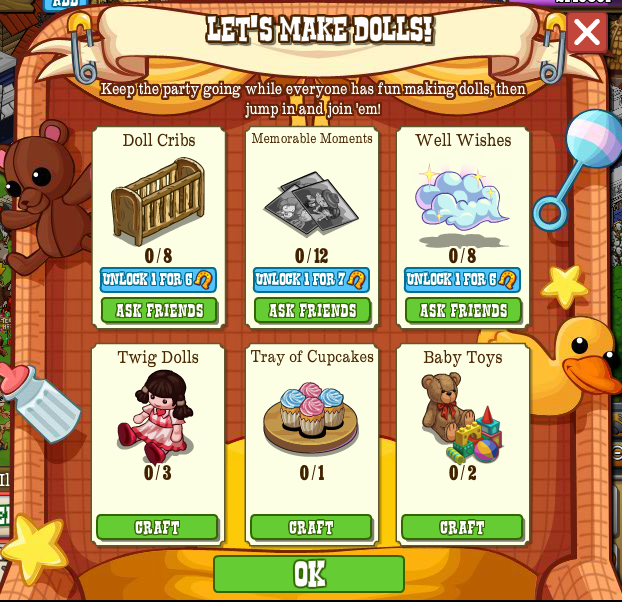 Chop oak trees to get oak twig.
Mission 4: Showered with Gifts
– Craft or have 5 bouquets of Roses
– Sell 20 Adult Loverly Cows
– Give Fanny her gifts at the shower
Reward: 1000XP, 1000 Coins, Sheep in a cradle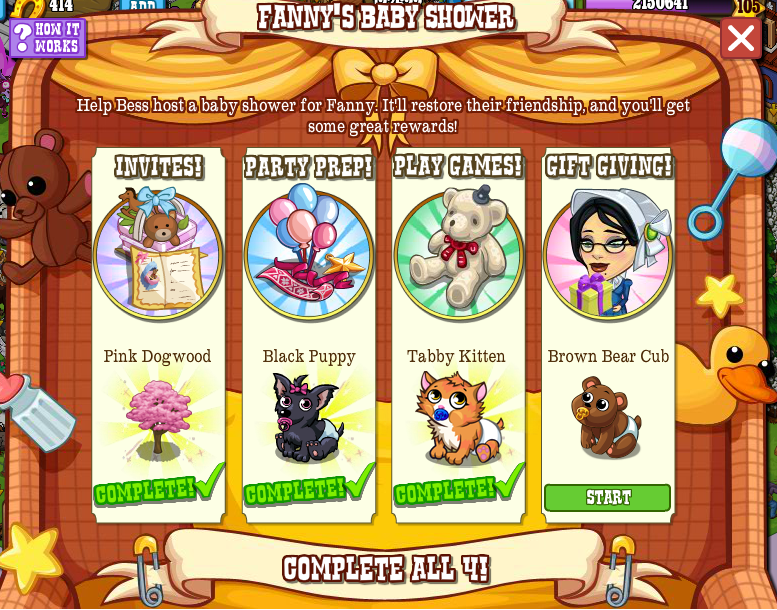 Tags: Bakin and Decoratin Mission, Fannys Baby Shower, Fannys Baby Shower Missions, Party Time Mission, Scrubbin for a Shower Mission, Showered with Gifts Mission, The Pioneer Trail, The Pioneer Trail Missions, The Pioneer Trail News, The Pioneer Trail Updates