Posts tagged "Official Forum"
Have you ever experience bugs on The Ville? I ask this question because when I started to play ChefVille I experience lots of it and it made not to continue and love that game. And focus on my journey, giving everyone what they need in different game they play. I also want to talk about it, use my influence on how we can make a shift and the best of it is the free gift hunting, visit official sites, and reputable website where we can get cheats and implement it to duplicate the value of every gifts, crafting items and lot more. We really need that bot on The Ville because Zynga is not like Playfish as they are prepare in giving us free stuff almost 3 times a day plus in their official forum we can get not posted or exclusive freebies. Although they have differences just like what we are expecting, we will merge it and put up the boost in both companies.
Collect Energy >>> http://bit.ly/QecZcr
---
Home » FarmVille, Farmville News & Updates


Written By: admin on May 7, 2012

Hey Farmers!
Special Delivery Boxes just got smarter! Share the news with your friends that Special Delivery Boxes will first give FREE parts to uncompleted buildings.
So now, you can expect SDBs to give you parts according to the following order:
1. Unfinished Buildings under construction.
– Includes saplings and mystery babies.
– Does not include Perfect Pet House and Hawaiian Paradise parts
– Does not include the storage cellar or vehicles in the garage
2. Buildings being expanded to stage 1
---
Home » FarmVille, Farmville News & Updates


Written By: admin on March 27, 2012

"Until March 30th at 9:00 PM PST, all FarmVille players will receive TRIPLE mastery experience for all crops and trees they harvest!"
Source: FarmVille Official Forum
---
September 14, 2011 in YoVille News, YoVille Spoilers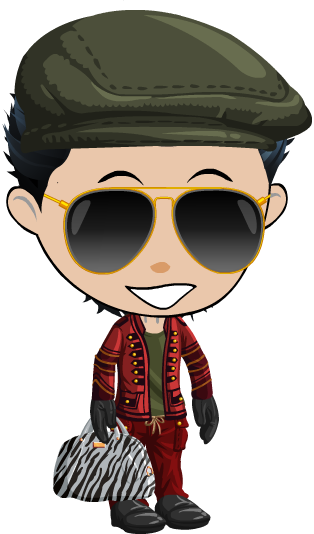 New clothes coming soon! Take a look at this Fashion Studio sneak peek posted on the official forum by Zynga's Ivory Ninja!
Fancy hairstyles and glasses, gloves and scarfs to keep you warm in the chilly Fall nights, feather headbands, detailed jackets… You don't want to miss this release!
Check the pictures after the link and tell us what you think in comments!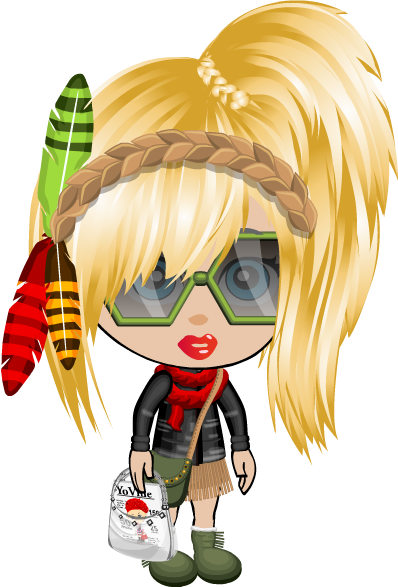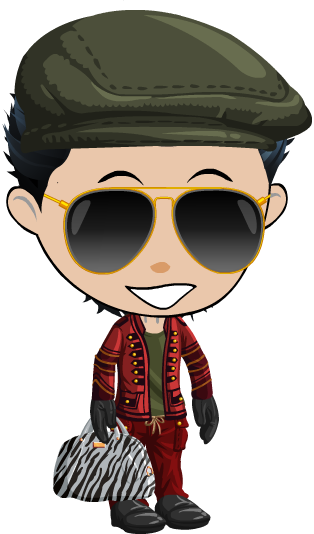 ---
If you'd like to have an impact on what happens in FrontierVille in the future (at least where new animal additions are concerned), you now have that chance, as Zynga has launched a user poll over on the official FrontierVille forums, where you can choose from a list of animals (a wide variety of animals at that), with your pick being the animal that you'd most like to see added to the game.
The choices are Skunk, Raccoon, Antelope, Moose, Peacock, Camel, Unicorn, Pony, and Pegasus. Of course, some of these animals could have a much more realistic role in the game, while we have fantasy animals like Unicorns and even Pegasus to choose from, if you're into that sort of thing.
Surprisingly, most users apparently want to keep to the realism, rather than heading into a world of fantasy, as right now the two leaders are Skunk and Raccoon, with 353, and 381 votes, respectively, of the almost 1,000 people that have voted. If you'd like to vote for any of these animals, you'll need to head over to the official forum thread, login with either Facebook Connect or your own registered account and then vote. You can also discuss your choice with other FrontierVille players in the thread – who knows, Zynga might read your comment and make your suggestions come to life within the game!
---
With yet another holiday upon us (Seriously, where do these things come from?), Zynga has decided that it wants its loyal players of Treasure Isle to design the ultimate Holiday item in another plainly titled event, the Design a Holiday Item Contest. Running today through Dec. 7 at midnight, players can submit up to three images of their item design to the contest's official forum thread.
What's even better is that Zynga will accept nearly any type of design whether it be digital, drawn in ink or whatever you fancy creative types come up with. The top three designs, chosen by the Treasure Isle Team, will be digitized and added to the Market in-game. As for the winning designers, you'll win once of each item design and a hefty 100 Island Cash. If you think you can flex your creative muscle as hard as the folks who get paid to do it, then give it a shot this holiday. All you have to lose is practice time, which we all could afford to lose more of.
---